Executive Leadership Training Seminar (ELTS Conference)
January 15 - 17, 2020
Register now!


For a General Conference Schedule, click here.
For more information on all of our presenters and sponsors click here.
OACP College Scholarships
Know someone who may be interested in applying for an OACP college scholarship? Spread the word. Click here for more information.
Considering OACP Membership for an Officer in your Agency? Have them apply by December 31.
Click here for application form.
Please note, updated schedule for Law Enforcement Executive Leadership Institute (LEELI)
March 9 - 13, 2020
Registration forms will be available the first of February.
1191 Capitol St. NE, Salem, OR 97301 |503.315.1411
---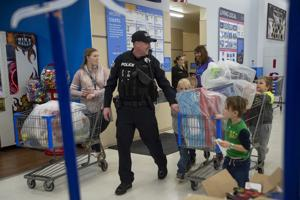 Shop with the Heroes brings joy to local children
The World Link
Once again this holiday season the Coquille Police Department organized its annual Shop with the Heroes program.
Read More
Salem man found guilty of shooting, trying to murder policewoman
Statesman Journal
A Salem man was found guilty Thursday of shooting a veteran Salem policewoman four times during a nighttime traffic stop on April 14.
Read More
Kitten saved from tree, earns ride-along with Clackamas County Sheriff's deputy in purrfect holiday story
The Oregonian
Clackamas County Sheriff's deputies on Wednesday discovered a little fluffball that had found its way up a big tree and then got scared.
Read More
---
Ferguson, Inslee Seek Ban on Sale of Assault-Weapons
US News
Washington Gov. Jay Inslee and Attorney General Bob Ferguson say they want to make mass shootings less likely in the state by banning the sale of high-capacity gun magazines and assault weapons.
Read More
Regulators to set up 3-digit suicide hotline number like 911
AP News
Federal regulators are setting up a new three-digit number to reach a suicide prevention hotline in order to make it easier to seek help and reduce the stigma associated with mental health.
Read More
Police department pays off $4,300 worth of layaways at Florida Walmart
YakTriNews
A Florida police department is giving back this holiday season by paying off all the layaways at a Walmart store allowing 26 customers to finally pick up their purchases.
Read More
---
OACP Weekly Update
Send feedback by contacting the OACP Office at 503.315.1411 or by visiting the website listed below.
www.policechief.org
In This Issue...
---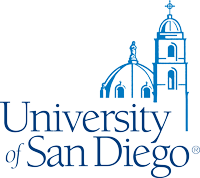 University of San Diego's 100% online M.S. in Law Enforcement & Public Safety Leadership program focuses on relevant issues you face every day, with an emphasis on refining the practical skills required to be an effective leader. Our flexible format allows you to take just one online class at a time — on your own schedule — and finish your degree in less than 2 years. Generous transfer credit allowance for FBINA coursework will shorten your program length.
Click here to learn more or call (888) 832-0239.
Charter, under the Spectrum and Spectrum Business brands, delivers fiber-based technology solutions and entertainment, connecting more than 28 million residential and business customers in 41 states, with over 231,000 in Oregon. Our commitment to serving customers and exceeding their expectations is the bedrock of our business strategy and it's the philosophy that guides our more than 98,000 employees. Charter supports law enforcement across the United States and we want to be there for you when you need us. Click here for more information.