Executive Leadership Training Seminar (ELTS Conference)
January 15 - 17, 2020
Registration is now open!


For a General Conference Schedule, click here.
For more information on all of our presenters and sponsors click here.

Congratulations to Dallas PD - Winner of the No Shave November Contest
All participating agencies were entered into a drawing for a drone and PowerDMS drew the winning agency. Congratulations, Dallas PD! And thank you, PowerDMS, for your generous donation of a drone.
OACP College Scholarships
Know someone interested in applying for one of OACP's 5 college scholarships that will be given this year? Spread the word. Click the link below for more information.
https://www.policechief.org/programs/college-scholarship-program/
OACP Membership Applications are available to submit
Applications are due December 31.
Click here for the form.
2020 Joint OACP/OSSA Fall Conference
September 9 & 10, 2020 (These dates were approved after input from the Conference Committee, OSSA, and FBINAA)
Mark your calendars!
1191 Capitol St. NE, Salem, OR 97301 |503.315.1411
---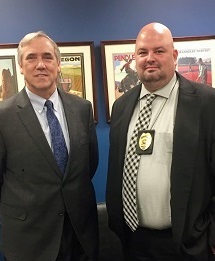 Chief Kevin Martin (Oakridge PD) met with Legislators in Washington D.C. in support of the Coalition Against Bigger Trucks (CABT)
Read More
"Please praise cops for not shooting her," jury writes after DUII trial
KOBI-TV
A 12 person jury wrote a note to the deputies involved in a DUII case earlier this year.
Read More
Portland plans to propose the strictest facial recognition ban in the country
Fast Company
As the federal government plods along on developing privacy laws, some cities are taking matters into their own hands—with facial recognition technology at the top of the list.
Read More
---
When a heart transplant team got a flat tire, Illinois State Police troopers got them to the patient in time
Chicago Tribune
When a car carrying a surgeon, a medical student, a transplant coordinator and a human heart stopped on the expressway on Chicago's Southwest Side, two Illinois State Police troopers came to their rescue.
Read More
Researchers develop system to locate shooters using sounds of gunshots from phone videos
KSBW 8
Researchers at Carnegie Mellon University said a new system they've developed using smartphone video can accurately locate a shooter.
Read More
FCC chair, Democrats call on Congress to reverse planned spectrum sale
Reuters
The chair of the Federal Communications Commission (FCC) on Monday joined several Democratic senators in urging the cancellation of an auction of wireless spectrum used by U.S. law enforcement agencies because of the costs and difficulty of moving them to alternatives.
Read More
---
OACP Weekly Update
Send feedback by contacting the OACP Office at 503.315.1411 or by visiting the website listed below.
www.policechief.org
In This Issue...
---
John E. Reid & Associates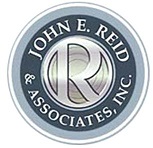 John E. Reid and Associates has been providing
the most effective training available in the world in
the specialized skills of conducting investigative
interviews and interrogations. Their courses
have become required training programs for
hundreds of departments and organizations
throughout the country.
Courses are being offered in Oregon on the following dates:
February 19-21, 2020 in Newberg, OR
and
March 10-12, 2020 in Medford, OR
For more information about The Reid Technique of Investigative Interviewing and Advanced Interrogation Courses and to register for a course, click here.